A little while ago, I chance upon this interesting blog about Japanese ghosts and monsters a.k.a yokai. I spent whole weekend reading pages after pages about many different types of yokai as I found them very fascinating. I mean, I'm always into folklore, or myths, or legends, whatever you call it! Japanese folklore is one of my favourites.
When I was younger, I thought Japanese ghosts are silly, like if I ever met them in person I wouldn't be scared, or so I thought. Maybe because at that time I only knew yokai from anime and although appearance-wise they are a bit creepy, they still look cute at some points (talking about those characters from Spirited Away or Pom Poko).
But as I read through that blog to learn about the stories behind these Japanese phantoms, I definitely do not wish to ever have them appear before my eyes. I still like them, though.
I illustrated some of my favourite yokai:
I made them all look cute because that's how I want to remember them, and also because I like drawing cute things.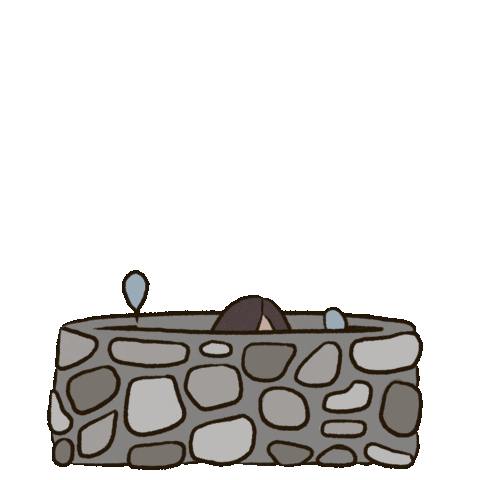 I animated some of them into gif stickers.
I also turned them into sticker sheets that you can get in my Etsy shop. I think it will make a nice gift for your yokai-lover friends, if you have any.
Carolynn